(Source: C. Beale, P.G.A. AOD UK, 1907)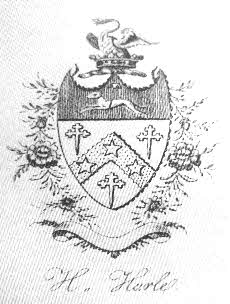 The long reign of George III is notable for many important events of vital interest to our country, and it is more particularly interesting to the members of our fraternity, as the present Order was revived during his sovereignty, in the year 1781.
One of the principle causes that might be attributed to its inception was the unsatisfactory condition of society at that period. It was an age of persecution and intolerance. Political and religious controversies were rampant, whilst the revolution in France created unrest and suspicion in English social circles.
The bar-parlour of an inn was the customary meeting place for social intercourse, and the rancorous spirit of the times too often disturbed the peace and pleasure of those assembled. To avoid unpleasant scenes, men of respectability sought a way out of it by forming themselves into private societies, designated by various names, so that they might meet, amid pleasant and peaceful surroundings, for social intercourse.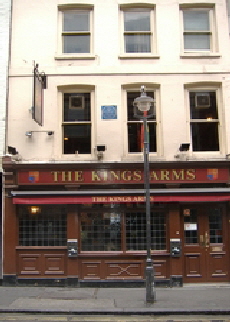 In 1781, in London a party of gentlemen, after much deliberation, resolved, upon the suggestion of one of them named Hurle, to found a society on those lines. Mr. Hurle who was a man of high intellectual attainments, in the interim of their meetings, quite accidentally discovered a work on Druidic history. It fascinated him. At the next meeting he suggested to his friends, that the name of the proposed society should be the Ancient Order of Druids (AOD).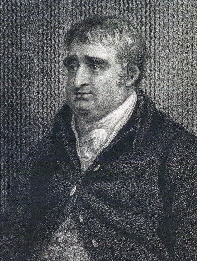 Left: source WikiMedia:
Charles J. Fox: 1783 member AOD UK
Pictures to the right:
a) H. Hurle family emblem
b) London, Poland Street:
"The Kings Arms" plus Plaque